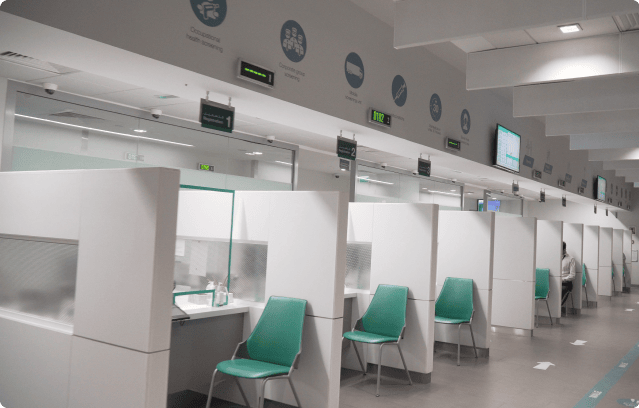 Overview
About Al Jazira Branch
Located at Al Jazira Sports club near the Emirates ID office, Al Jazira Centre is our largest branch, welcoming up to 1,000 visitors per day. Delivering Mubadala Health's promise of complete comfort and convenience, the state-of-the-art centre is wheelchair accessible and offers a suite of solutions from VIP visa medical screenings to occupational health screenings and vaccinations. Our bespoke services help meet your personal and professional needs as per government-mandated guidelines, including follow-up check-ups. 
Services
Quick, easy, and convenient visa medical test services and medical check-ups at world-class facilities for Abu Dhabi community.
Al Jazira Branch

Al Jazira Sports Club, Ground Floor, Near Tower B, between Gates 27 & 28 Muroor Road, Abu Dhabi, UAE Get Directions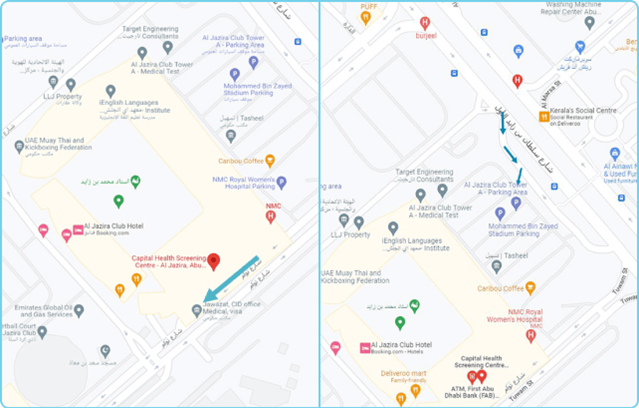 Locations & Parking
Al Jazira Centre is equipped with two parking spaces to help you save time and get to your appointment faster.  
Parking in front of Al Jazira Sports Club: Get Direction
Next closest parking:  Get Direction